28.02.17
A (short) Tribute to the Late Bill Paxton
So when I heard the news that Bill Paxton had passed last weekend, I was incredibly saddened as we had lost another great actor.
I have seen quite a few of his films, from Twister to Apollo 13 to The Terminator to Aliens to True Lies to Thunderbirds (yes really) and finally Titanic. In all of the roles I saw him in, he was simply brilliant, adding his own spark to each of his characters. In memory of him, I knew we had to watch Twister on the weekend. A classic which never fails to entertain, it was the brilliant Sunday night film.
I have decided to write a short snippet review on three of his films that I have seen, paying close attention to his performances in each one.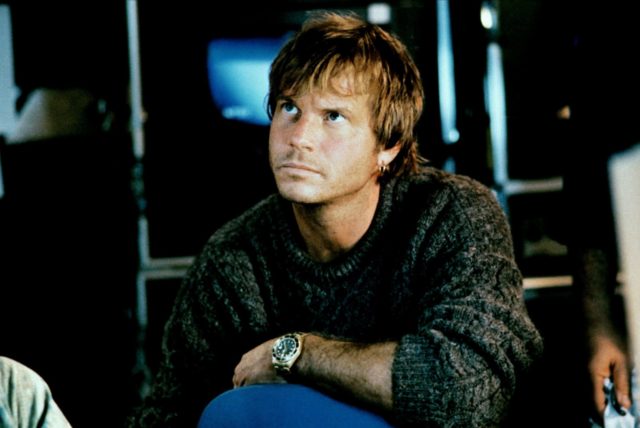 Epic, Titanic is an excellent depiction of the sinking of the British passenger liner in 1912. Although of course the film focuses primarily on the love story between two of its fictional passengers, Jack Dawson (Leonardo DiCaprio) and Rose Dewitt Bukater (Kate Winslet), it is beautifully filmed, has brilliant acting and of course is deeply poignant.
Now a lot of people have seen Titanic, so I won't rant too much about it, but it certainly showcases the horrific event tastefully and yet powerfully. James Cameron directs fantastically (it is 100% times better than Avatar, thank god).
Bill Paxton stars as Brock Lovett, treasure hunter who is determined to locate the infamous extravagant necklace, the heart of the ocean. Paxton appears at the beginning of the film predominantly and inbetween the flashbacks, showcasing his determination to uncover what happened on that fateful night (listening to Rose's account) and the whereabouts of the ludicrously valuable necklace.
Although this is only a supporting role for the actor, he is nonetheless brilliant portaying the character.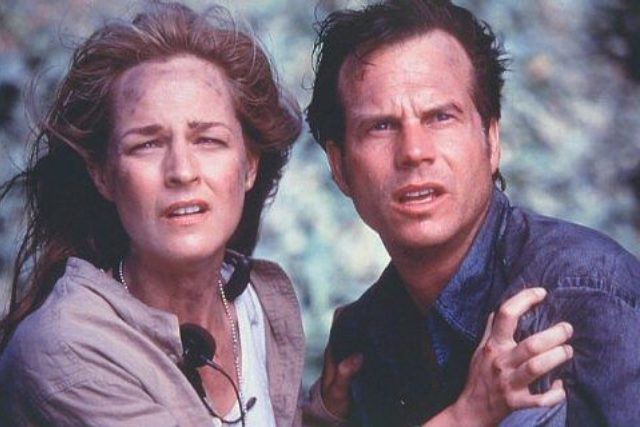 Paxton takes on a far larger role as one of the main protagonists in this cheesy-yet-delightful disaster film. Yes, it often gets quoted due to some of its over the top lines and the CG is now pretty outdated, but I can't think why anyone wouldn't love this film. Its tense, playful and intriguing, telling the tale of a group of storm chasers who must join together in order to create an advance weather alert system.
Paxton's Bill Harding is on the brink of a divorce to his wife Dr.Jo Harding (Helen Hunt) but it is clear their relationship is far from over. Working together to help the unfortunate residents of tornado-prone towns, it certainly doesn't lack dramatic and nail-biting scenes.
[A favorite scene of mine is the one in which the tornado tears across an outdoor cinema and the screen is whipped away, whilst The Shining continues to play.]
Paxton is fantastic as the enthusiastic scientist and it is certainly one of his best roles by far.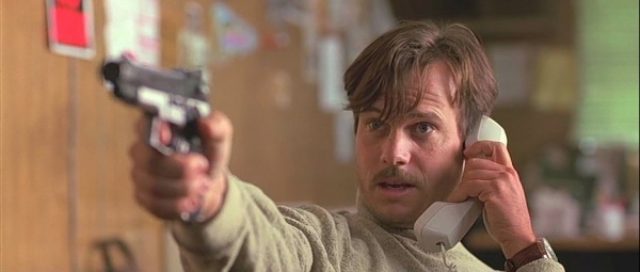 Directed surprisingly by James Cameron, this 1994 action/thriller is full of over-the-top action scenes, comedy and outrageousness. A man with two separate lives, one a family man and the other an international spy has to deal with the possibility of his wife having an affair. Alongside the ever amazing Jamie Lee Curtis and the sometimes good Arnold Schwarzenegger, Paxton plays fake spy Simon. Simon is creepy, extremely wimpy and a fraud, but also hilarious.
It is a dramatically different role for Paxton, in this camp-fest and although it is certainly not my favourite film, it does have a few redeemably funny scenes and overall is an easy entertaining watch.
It is clear that Bill Paxton was an incredible actor who starred in equally incredible films. He will be missed, but thankfully we have his brilliant performances to remind us of his talent.
— AW