30.08.16
When Harry Met Sally (1989)
This is both an informal short review of the film itself and also a comment about the Virgin Gourment Cinema for Two as a whole. It probably isn't perfect, but hey it was a great experience that I had to write about!
This weekend in the heart of london, next to Barbican station we enjoyed a Virgin Experience at the Malmaisson Hotel. In a small room equipped with a bar and a projector, my boyfriend and I, along with around 15 other people watched the 1989 classic 'When Harry Met Sally'.
One of my favourite films, WHMS was as brilliant as always. Billy Crystal is witty and sarcastic (plays Harry Burns), whilst Meg Ryan (Sally Albright) is adorable and eccentric. Notably, they compliment each other perfectly- with Ryan being America's 80s sweetheart and Crystal known for his brilliant comedic performances on the popular Saturday Night Live.
WHMS is full to the brim with heart, laughter and friendship portraying equal measures of both comedy and romance, which makes it entertaining for both men and woman. Ok, it is soppy at the end but it's nothing like for example…say P.S I Love You (2007).
With a miniscule duration of only one hour and thirty minutes, the film flies by, portraying two very realistic characters, showing how things don't always pan out the way you think they will.
(It is quite clear that Meg Ryan is type cast-with roles proceeding WHMS such as in Sleepless in Seattle (1993) and You've Got Mail (1998). Despite playing very similar characters, she sines throughout all three).
One of the key things I personally love about this film is the 'couple interviews' throughout. Rumored to be real (I have read that they are both are and not), these short snippets of explanations are simply wonderful. I like to hope that they are real, because if so, they show how true love can stand the test of time and how each couple has their own meet-cute story. (I apologise for my soppiness here).
Another wonderful feature is the 'split screen' scenes. This is interesting not only because the method itself is brilliant but it is notably an homage to the 1959's Pillow Talk starring Doris Day and Rock Hudson.
Director of WHMS, Rob Reiner has a variety of directorial credits all varied in genre and plot, from Stand by Me (1986) to the The Princess Bride (1987). However, as well as being an incredible director, he is also known for acting in a number of films, for example The Wolf of Wall Street (2014) and Sleepless in Seattle (1993).
Facts about the filming locations
Even those who haven't yet seen WHMS knows the iconic scene when Meg Ryan 'fakes it' in Katz delicatessen. Now buzzing in popularity as everyone wants to have "what she's having" in the restaurant the table in which Crystal and Ryan sat now has a sign saying something along the lines of 'this is where Harry met Sally'.
The Loeb Boathouse located in Central Park, New York is used for the scene 'five years on' in which they discuss the recent break-up of Sally and ex Joe. This location is used in a number of films including 27 Dresses (2008) and features in the background of Enchanted (2007)- I was lucky enough to visit this iconic location and I was definitely not disappointed by its beauty. (see my pictures below).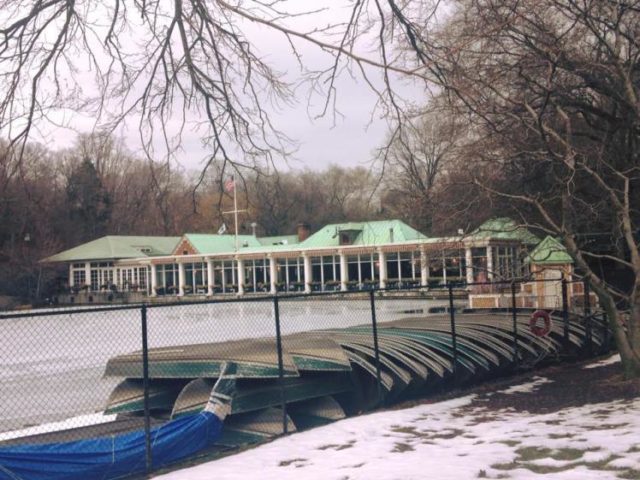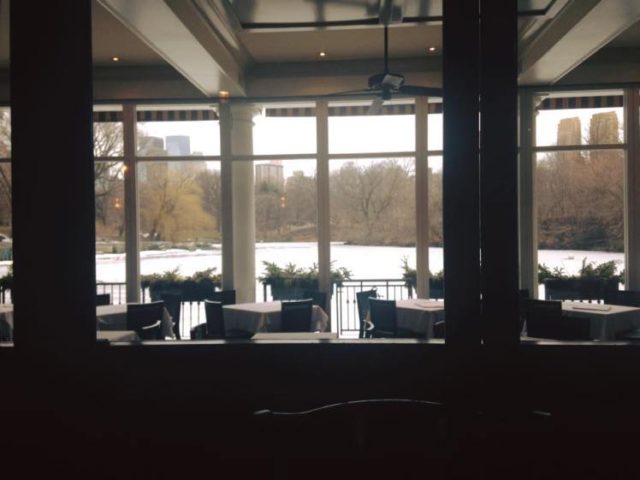 One great-underrated thing I love in films and even television (although this happens less in television) is when actors improvise. this is shown perfectly within the film in the scene when Harry and Sally go to the Metropolitan Museum of Art. Harry says the line, "But I would be proud to partake of your pecan pie", which due to the fact it was improvised, results in a brief moment in which Sally looks over to the director in a way that suggests she is thinking 'what is going on, that's not in the script.
As well as this, another improvisation is the scene at the very end of the film when Harry is telling Sally how he feels. Crystals improvisation includes the line- "When you realize you want to spend the rest of your life with someone, you want the rest of your life to start as soon as possible."
Overall I would recommend this film to anyone who likes a heartfelt comedy. It's brilliantly directed, has a beyond fantastic cast (including the likes of Carrie Fisher as Sally's friend Marie), who work together perfectly and it will never fail to put a smile on your face.
The Malmaisson Hotel 'Cinema' Room
In terms of the room itself, it was both comfortable and stylish-with big chairs and sofas and a notable movie theme throughout the hotel. With the experience, we were given fabulous edible film tickets, a goodie bag of snacks including a small burger, popcorn and a cookie and classily, a glass of champagne.
Similarly to a 20's speakeasy, the hotel had a basement bar (pictured below) which was fabulously sleek.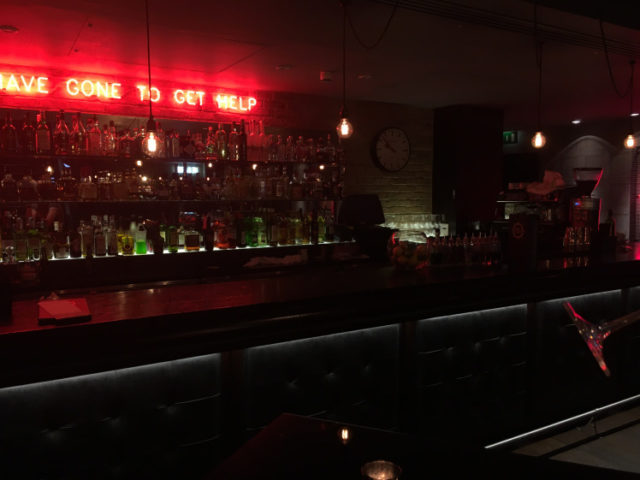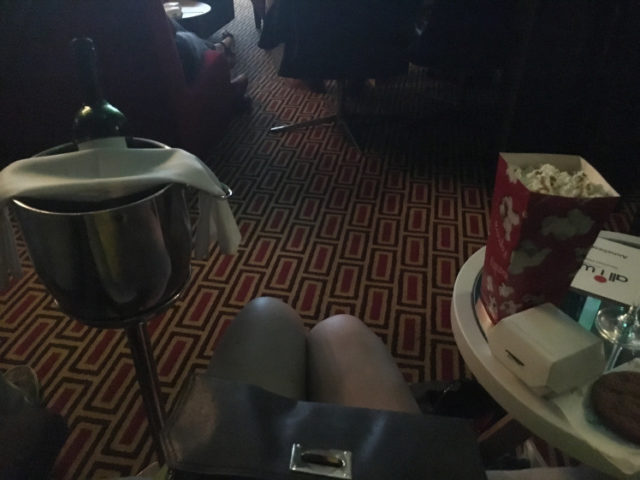 — AW